Adapted to you from head to toe
Hugo, Carl or Theo – Which one will you choose?
Ergonomic and intuitive sitting position
Innovative design and intelligent shape for that extra bit of comfort
Choice of two different gas spring lengths for different heights
Hugo – the ergonomics expert
Hugo Manual
Manual height adjustment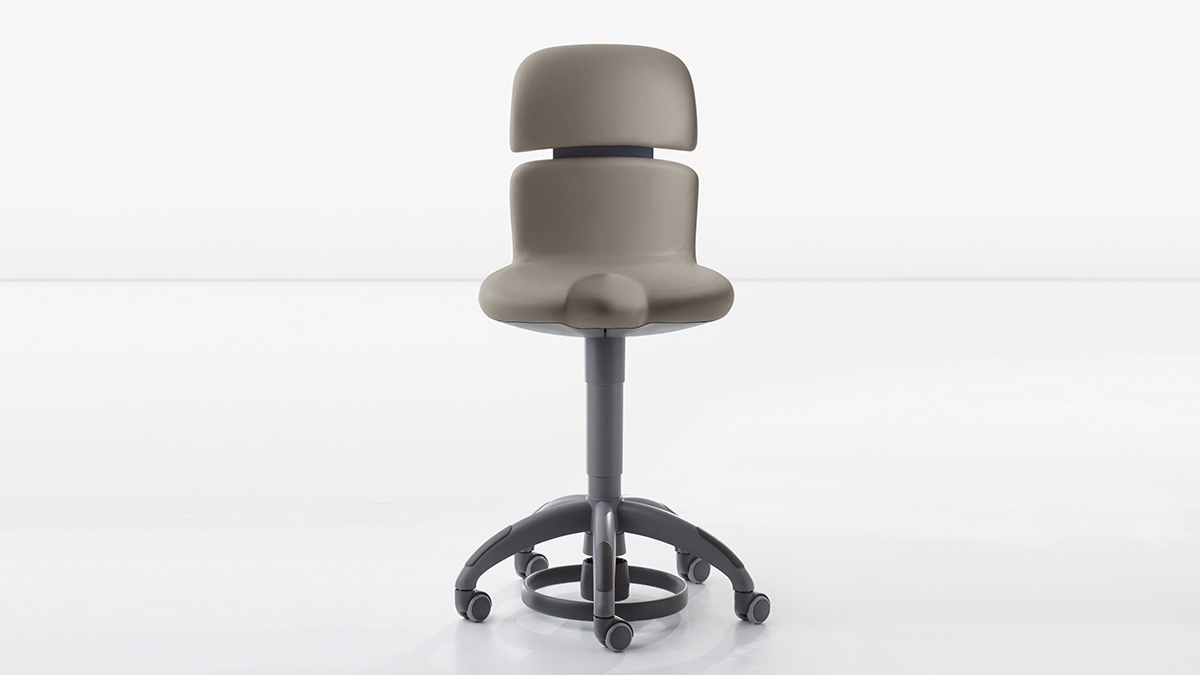 Hugo Manual Plus
Manual height adjustment, with foot ring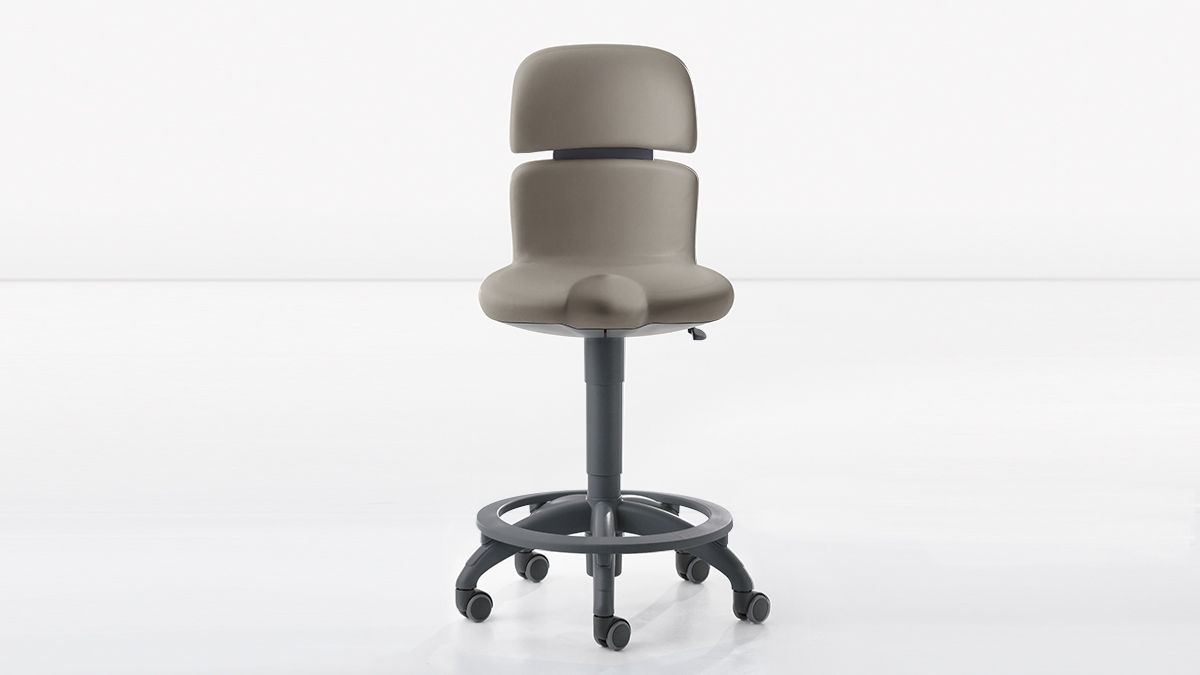 Hugo Freehand
Height adjustment by foot pressure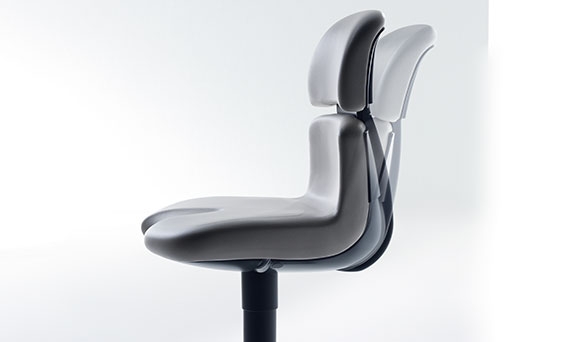 Dynamic backrest
The backrest follows your movements and provides support – while you work and when you relax. Your spine is automatically straightened, effectively preventing muscle strain.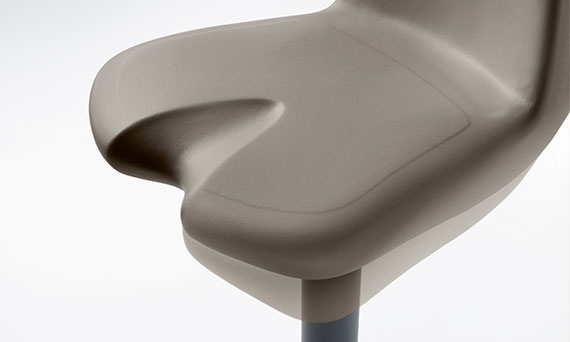 Comfortable seat
The innovative OptiMotion mechanism flexibly tilts the front of the left or right half of the seat to reduce pressure on the thighs. The Thermo upholstery reduces heat during long treatments.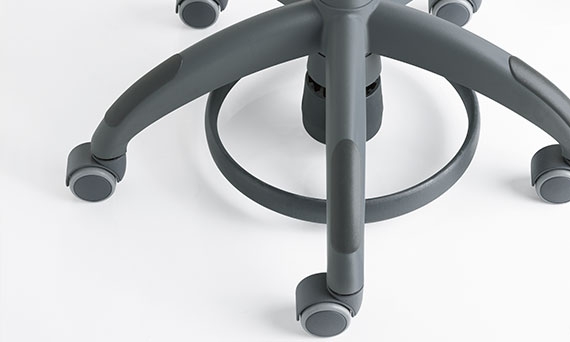 Flexible stool base
The Hugo stool can be flexibly adjusted to fit the height of each member of your practice team. On request, the seat height can be adjusted easily and hygienically via a foot switch.
New: Theo – the flexible one
The saddle stool combines the healthy body posture of standing with the benefits of comfortable sitting. The high sitting position allows optimal access to the patient, especially during lower jaw treatments.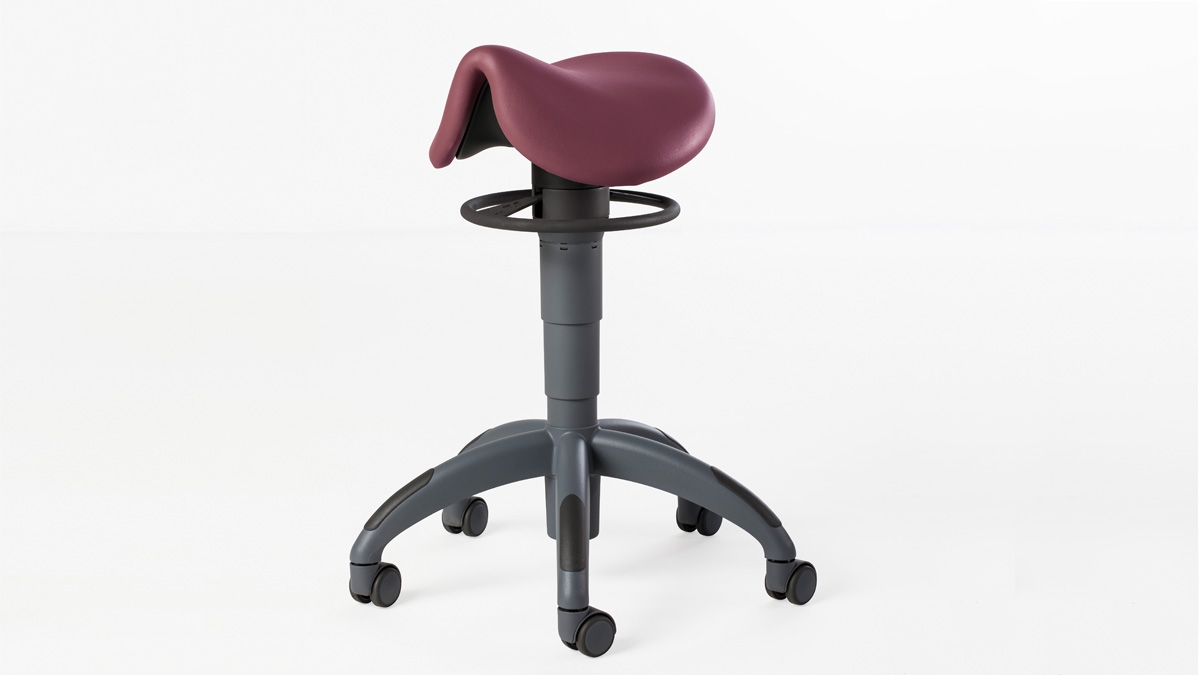 Balance Mechanism
Through individual adjustments of the range of motion, pressure on muscle groups can be noticeably reduced. Consequently, pain can be prevented and the working position can be maintained for a long time.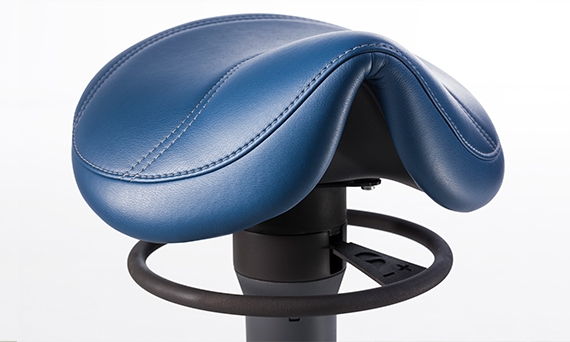 Lounge upholstery
For that bit of extra comfort, Theo is also available with the soft Lounge material – a comfortable and visual highlight at the same time.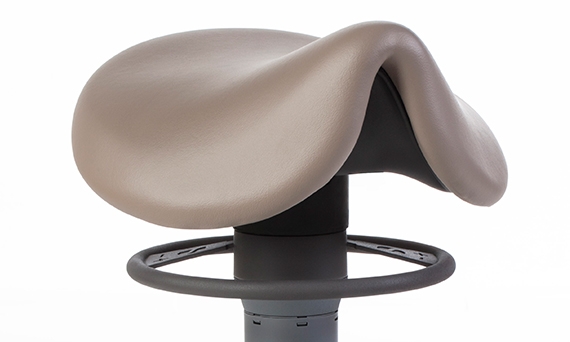 Premium upholstery
The established Premium Thermo upholstery reduces heat that is build-up in the seat through an innovative extra cushioning insert. This provides a pleasant effect, so that you can sit comfortably even during long treatments.
Carl – the all-rounder
The Carl round stool ensures maximum freedom of movement and meets the highest demands in comfort and quality. The round seat features comfortable upholstery and is "seamlessly" hygienic.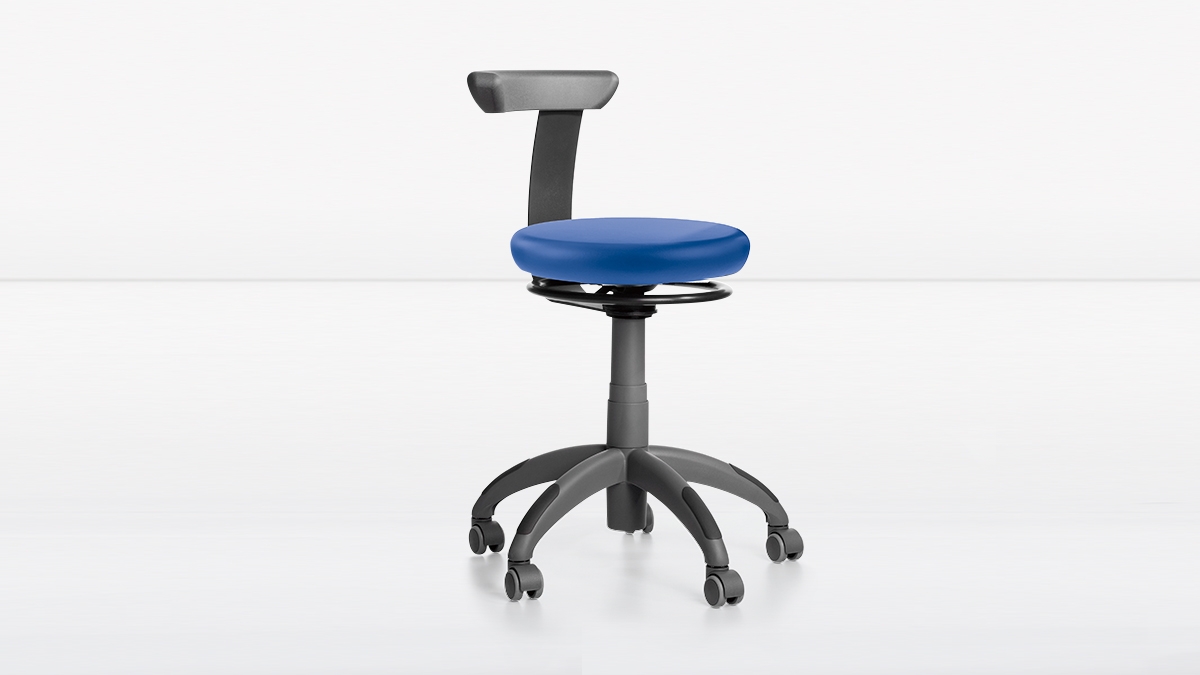 Carl Manual
Manual height adjustment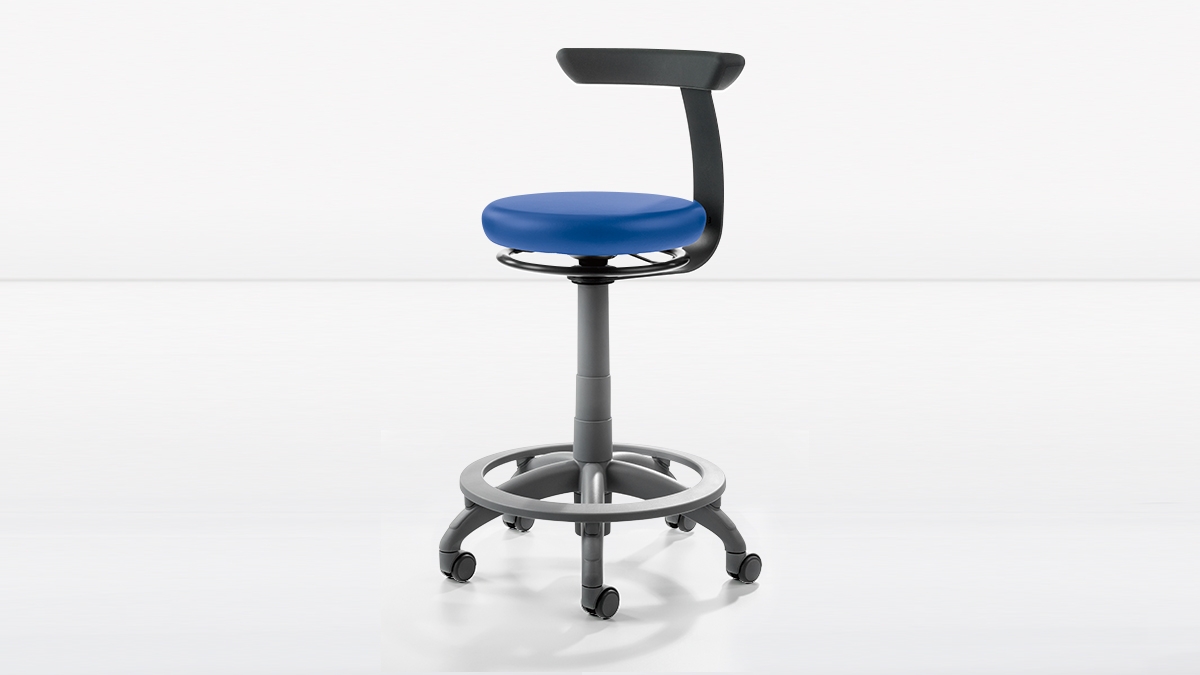 Carl Manual Plus
Manual height adjustment, with foot ring
Choose your favorite color

Working Stool brochure
Hugo or Carl – Which one will you choose? Find all information about working stools from Dentsply Sirona at a glance.